Your Success Simplified
with Elizabeth Trinkaus
September 4, 2014 | Thursday, 9:30am-5:30pm | 7 CE contact hours | $145 | open to the public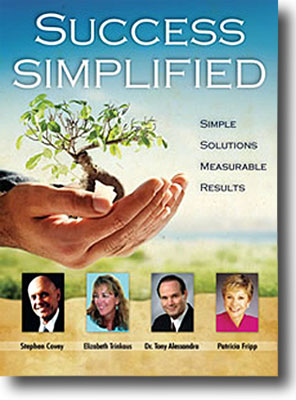 This workshop is based on material from the book Success Simplified that Elizabeth co-authored with Steven Covey and others. Her chapter is entitled, Take Command and Love the Life You Live. It's centered on the premise that our culture teaches us that happiness is a future event, which tends to leave us feeling dissatisfied with the present moment. It changes the concept of, "I'll be happy when _ _ _ _ _ " and gives us the opportunity to shift gears to living happily now – in the powerful present.
This workshop is about taking command and designing a life that you love. It compliments beautifully the concepts in The Lion King, which are: to live in the here and now, remember who you are, and no worries.  Hakuna Matata!  From this one-cay class, you'll gain powerful new insights and strategies to bring into your professional practice, and other aspects of your life.
In this workshop, you will:
Write your personal definition of success based on the qualities of inner fulfillment identified
List all of your "I'll be happy when _ _ _ _ _ "  beliefs
Define and describe new bases for happiness in life
Develop and write down a new, personal affirmation for life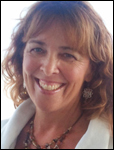 Elizabeth Trinkaus is a graduate of the Body Therapy Institute and the founder of Pinnacle View, a unique life enrichment coaching company in Chapel Hill, NC. She is an inspirational author and intuitive Master Coach with more than 20 years of experience working with individuals, couples, families, groups and corporations. Her approach to empowering her clients incorporates identifying and clearing inner child blocks and negative tapes that keeps them from achieving personal and professional success. Elizabeth is co-author of Conversations On Success with Deepak Chopra and Mark Victor Hansen; and co-author of Success Simplified with Steven Covey and others. She is a designer and presenter of soul-inspiring wellness retreats; and facilitator of the Mighty Isis Club – providing workshops and retreats for women to experience life-affirming shifts. Visit Elizabeth's website at www.pinnacleview.net.
REGISTER for a Workshop  |  Browse Workshops by MONTH  |  Browse Workshops by CATEGORY  |  CE Home