Information about Education Tax Credits
ooo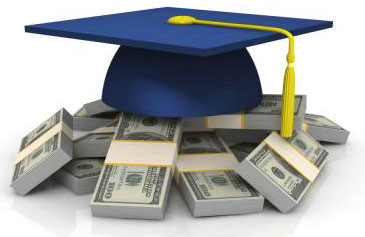 There are two different tax credits offered by the Internal Revenue Service that can help you offset the costs of the Massage Therapy Diploma Program at BTI by reducing the amount of your income tax. They are the American Opportunity Credit and the Lifetime Learning Credit.
A tax credit reduces the amount of income tax you may have to pay. Unlike a deduction, which reduces the amount of income subject to tax, a credit directly reduces the tax itself. Each dollar of tax credit means a dollar less you'll have to pay the IRS.
American Opportunity Credit | $2,500
The American Opportunity Credit is a credit for qualified education expenses paid for an eligible student for the first four years of higher education at an eligible institution. You can get a maximum annual credit of $2,500 per student. If the credit brings the amount of tax you owe to zero, you can have 40 percent of any remaining amount of the credit refunded to you – up to $1,000. This credit is not applicable to someone who already has a four-year degree.
Lifetime Learning Credit | $2,000
The Lifetime Learning Credit is for qualified tuition and related expenses paid for eligible students enrolled in an eligible educational institution. This credit can help pay for undergraduate, graduate and professional degree courses – including courses to acquire or improve job skills. It is worth up to $2,000 per tax return.
000
BTI is considered an eligible institution, as it recognized by the US Department of Education for administration of Federal Student Aid. You will only be able to claim a tax credit for tuition paid to attend BTI for one tax year – the year in which you start the Massage Therapy Diploma Program. And you can only claim one of these tax credits in a given year.
BTI students/graduates receive a Form 1098-T for the educational expenses paid, which is the documentation you will need to claim the tax credit.
Consult your accountant or tax professional for further guidance on these tax credits. Here are publications from the IRS which provide useful information:
Overview of both tax credits:
https://www.irs.gov/Individuals/Education-Credits-AOTC-LLC
American Opportunity Credit
https://www.irs.gov/publications/p970/ch02.html
Lifetime Learning Credit
https://www.irs.gov/publications/p970/ch03.html
Informational video from the IRS on YouTube:
https://www.youtube.com/watch?v=Q3anIwlsvLQ&index=24&list=PL2A3E7A9BD8A8D41D
Return to Financial Aid Information
For additional information or assistance, contact the BTI Financial Aid Department at 919-663-3111 ext.13, or email <finaid@bti.edu>.