Integrative Intuitive Healing
with Cathy Brooksie Edwards, MA, LPC, LMBT
October 27-28, 2017 | Friday-Saturday, 9:30am-5:30pm | 14 CE contact hours | $295
Do you feel called to move beyond just giving a good, relaxing massage?
Do you notice that you are being called to facilitate your clients' healing process beyond the physical body?
Are you ready to live from your authentic center by integrating the healing modalities that speak to you the most?
Integrative Intuitive Healing is a model where you use more than your massage techniques to provide a therapeutic session; it is a practice using strategies that strengthen your ability to move into deeper emotional and spiritual healing for your clients. This workshop will teach you how to address the mind, body and spirit connection in a more integrated and intuitive style that is uniquely yours. If this speaks to you, then welcome!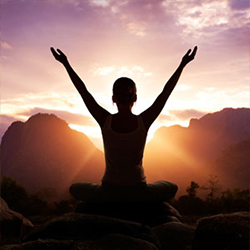 This workshop will assist any level of massage therapist to synthesize their individual modalities into a rich and powerful session for their clients. In each unique session, the Integrative Intuitive Healing approach will help your clients uncover their own path to restoring health, recover from illness or injury, and experience relief from emotional distress that leads to ease in their bodies, peace in their minds and love in their hearts.
Learning Objectives:
Redefine and expand your own skills and abilities as a healer
Learn to build a safe container for emotional release
Weave together strategies to help your clients access a deeper place of healing
Create a daily spiritual and physical routine which will improve your intuitive abilities
Practice meditation and breathing strategies that will strengthen your ability to tune into the healing needs of your client and allow for guidance from Spirit
Learn a qigong self-care practice that enhances stillness within you
Experience the power of sacred music and using your voice
Learn methods and techniques that address the deeper blood flow to promote healing of a broad range of medical ailments
Learn and practice energy work techniques that resonate with you
Strengthen your listening skills in order to deepen your clients' experience
Design an individual healing session that specifically addresses the deeper needs and wholeness of your clients
ooo
Join Brooksie in a hands-on, experiential journey to move your practice to a deeper level of healing. These two days will include self-discovery, discussion, theory, demonstration and practice sessions. An explanation of incorporating live sacred music in a healing session will be led by a sound practitioner. Come prepared to transform your own spirit!
NOTE: This workshop meets the requirements for ethics education for license renewal with the NC Board of Massage & Bodywork Therapy and for recertification with NCBTMB.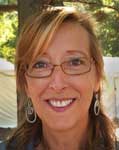 Cathy Brooksie Edwards has been a NC Licensed Professional Counselor and Licensed Massage and Bodywork Therapist for 20 years and has taught Tai Chi for more than three decades. Throughout her career she has integrated a variety of healing methods that combine massage, hands-on healing, trigger point therapy, sacred sound, prayer, energy work, deep tissue techniques and other modalities such as Chinese cupping and Gua Sha. Over the last six years, Brooksie has been studying with a Shaman/Licensed Gestalt therapist and has witnessed the power of integrating sacred music in healing work. For more information, email Brooksie at listeningtoyoursoul@gmail.com or call 919-548-4963.
REGISTER for a Workshop  |  Browse Workshops by MONTH  |  Browse Workshops by CATEGORY  |  CE Home