Teacher Training


Become more skillful, effective and satisfied in your professional life
with the Center for Embodied Education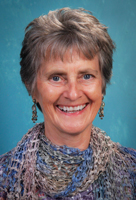 Founded and directed by Carey Smith, the Center offers a range of opportunities for teacher training and educational leadership.
The Center recognizes the value and contribution of diverse perspectives to enrich the learning environment. We honor the unique history, skills, gifts, challenges and talents of each student.
Whether you are a beginning teacher; a seasoned instructor in a school of massage or somatic therapies; a provider of continuing education seminars; a heathcare educator or life coach; or a practitioner who wants to learn how to better educate your clients, the Center will help you become more skillful, effective and satisfied in your work.
000
An Online Program of Teacher Training and Leadership Development
for Educators, Practitioners & Coaches
The 2022-23 Program is in process now. Future program dates TBA.

Redesigned for online education, this 110-hour training provides a comprehensive foundation in the core competencies required for effective teaching – while exploring the dynamic relationship between theory and technique with a focus on embodied learning. The Spirit of Learning® embraces and integrates the cognitive, emotional, physical and spiritual aspects of the educational process.
Click to view the information page on The Spirit of Learning.
Embodying Personal and Professional Mastery
This six-day advanced training program offers transformational theory and methods for therapists, teachers, coaches and managers. We will study the practical application of somatics in three domains – healing, education, leadership – and how they come together as a mighty river that carries us forward. This course can be taken either before or after The Spirit of Learning®.
Click to view the information page on Somatic Educational Leadership.
…

…

CE Approval: Body Therapy Institute is designated by NCBTMB as a Board Approved Continuing Education Provider. All courses through the Center for Embodied Education meet requirements for NCB recertification, massage license renewal in most states, and membership renewal for AMTA and ABMP. Be sure to check the exact requirements for your particular renewal situation.
About the Director
Carey Smith is the Founder and Director of the Center for Embodied Education, and Co-owner of the Body Therapy Institute. She is a master teacher, somatic coach and creator of The Spirit of Learning® with four decades of experience in body-oriented education.
She earned her certification in Montessori education from the American Montessori Society, has a bachelors degree in romance languages and literature from the University of Michigan, is a BTI graduate, and a Master Somatic Coach from Strozzi Institute.
As BTI's Co-director from 1992-2017, Carey was responsible for faculty and staff development, design and review of the massage program curriculum, and oversight of student academic progress.
Carey is the recipient of AMTA's 2009 National Teacher of the Year Award, and is a 2011 inductee into the Massage Therapy Hall of Fame. She is a contributing author to Teaching Massage: Foundational Principles in Adult Education for Massage Program Instructors.
Carey is also an artist and writer who is actively engaged in the exploration of body, earth and imagination – the interplay between somatics, ecology and the creative process. Her first book, entitled Awakening Wisdom: Exploring the Confluence Between Learning, Healing and Creativity speaks to the restorative capacity of the natural world.
She lives on the Big Island of Hawaii where she oversees the Center, teaches in the Program, and presents advanced training opportunities for Spirit of Learning® graduates. Carey also offers somatic coaching sessions that focus on developing an embodied presence in both personal and professional domains. Sessions are available by phone, or in person for those who travel to the Big Island.
You may email Carey with questions about The Spirit of Learning or inquires about coaching.