Articles
About Massage, Bodywork and Somatic Therapies
BTI is pleased to offer you a resource that will expand your understanding of many important topics in the healing arts. The articles available here cover a wide range of material, including the theory, philosophy, and application of hands-on approaches, mind-body systems, educational theory and methods, and reflection on the overall evolution of these fields. There are 35 articles on this page, by 12 authors.
NOTE: All articles are copyrighted by their respective authors, unless otherwise stated. You are welcome to download and read these articles, and pass them on to your colleagues. However, you may not reproduce them on other websites, or in print, without the specific permission of the copyright holder. All files are in PDF format. You'll need Adobe Reader installed on your computer in order to view them.
You may click on an author's name to go down the page to their list of articles, or just scroll down to see what is available.
.
Articles by BTI Co-directors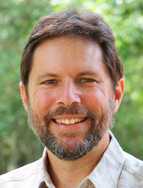 Rick Rosen, MA, LMBT is the Founder and Co-Director of the Body Therapy Institute. Over the four decades he has worked in the massage therapy field, he has been a leader and advocate for consistent standards in regulation and education. Rick has a masters degree in humanistic psychology, and has developed innovative programs for manual therapists in the areas of mind-body relationships and body mechanics.
On Becoming a Profession: The Challenges and Choices that will Determine Our Future
This 2008 white paper provides a comprehensive overview of the massage therapy field, and identifies six key areas of development that must be in place for it to become a full-fledged profession. This paper offers specific policy recommendations for the major stakeholder organizations that shape and direct the evolution of the massage therapy field.

The Structure of a Profession: Where Does Massage Therapy Stand Today?
Published in the December 2009 issue of Massage Today, this article is a follow-on to the White Paper. There is a specific focus on the basic structure of how professions tend to be organized, with a look at the developmental status of the massage therapy field as it compares to this matrix.

Continuing Education in the Massage Therapy Field: Proposal for an Alternative to State and National Regulation
This white paper, published in February 2013, provides an in-depth examination of the way that continuing education approvals are handled by state boards and national organizations in the massage field.

Model Regulations for Continuing Education in the Massage Therapy Field: A Simplified and Streamlined Approach for State Boards
This proposal follows the 2013 analysis of continuing education regulation, and provides a simpler and more streamlined approach to deal with CE that is required for the renewal of state licenses and national certifications.

Working with the Body in the Educational Process
In body-oriented training programs such as massage therapy, what is the role of the body and somatic experience for both teachers and learners? This topic is explored in an excerpt from Rick's chapter in Teaching Massage: Foundational Principles in Adult Education for Massage Program Instructors. © 2008 Lippincott, Williams and Wilkins, reprinted with permission.
---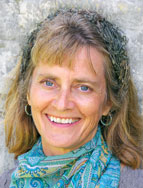 Carey Smith, MSC is Co-Director of the Body Therapy Institute, and Director of the Center for Embodied Education. She is a master teacher, trainer and somatic coach, and a pioneer in the development of training programs for educators in the fields of touch and movement therapies. She is the 2009 recipient of AMTA's National Teacher of the Year Award, and is certified as a Master Somatic Coach by Strozzi Institute.
Embodied Presence: Cultivating Meaningful Connection with Self, Students, and Subject
Recording of a live 90-minute webinar held on November 13, 2019 by Sohnen-Moe Associates. "With a focus on present-centered experience, we will bring our attention, awareness and dedication to developing skills that are life-enhancing, sustainable, and generate more openhearted curiosity."

The Three Rivers of Teaching
This is a speech that Carey gave at the AMTA National Convention in September 2009, upon receipt of the Teacher of the Year award. She presents the themes of Lineage, the Present Moment, and the Vision of the Future as rivers that run constantly through all our lives and form the basis for living and learning.
* * *

The following articles are adapted from Carey's chapter in Teaching Massage: Foundational Principles in Adult Education for Massage Program Instructors:

The Cycles of Learning
This article provides an introduction to Carey's unique model. She describes the process of classroom learning as it is shaped by two primary dimensions: The first is the Beginning, Middle and Ending Phases of the learning process. These Phases interact with the Aspects of a student's physical, mental, emotional and spiritual functions to determine the quality and outcome of the educational experience for student and teacher alike.

Implementing the Cycles of Learning to Create Successful Outcomes
This article demonstrates how instructors can use the Cycles of Learning model to inspire and motivate students during each phase of the learning process. Carey discusses the teacher's skills of observation, tracking and assessment, and provides practical examples on how to work with each student's strengths and challenges that are based upon their particular place in the cycle.

The Role of Motivation and Inspiration in Learning
Carey examines the meaning of education, and what it takes to create an environment that engenders positive attitudes for learning. She looks at the reciprocal relationship between Inspiration and Motivation, and how teachers can provide the spark that ignites their students' passion for learning, growth and change.
---
Articles by BTI Continuing Education Presenters and other Colleagues

Ben Benjamin, PhD holds a doctorate in education and sports medicine, and has published countless articles in the massage therapy field. He is founder of the Muscular Therapy Institute in Watertown, MA, has been in private practice for more than 40 years, and is the author of books including, Listen to Your Pain, Are You Tense? and Exercise Without Injury. His website is www.benbenjamin.com.
Massage in an Orthopedic Context
Orthopedic massage includes precise techniques for assessing, understanding, and treating musculoskeletal pain and injury. In this article, Ben discusses five common misconceptions about massage therapy techniques and notions of how the body functions.

The Mystery of Low Back Pain – Part 1 | Part 2 | Part 3
This detailed three-part series presents the relevant anatomy, physiology, biomechanics, assessment tools, and treatment options for a number of common back pain syndromes.

How Stress Affects the Body
This article outlines the anatomy and physiology of the human stress response, and how massage therapy can restore balance to the Autonomic Nervous System and homeostasis in general.

The Anatomy of Communication – Part 1 | Part 2
This two-part series presents SAVI – the System for Analyzing Verbal Interaction. This gives practitioners an effective and objective way to analyze what's really going on in client/therapist communications, and the means to gain greater understanding of the other's experience.
---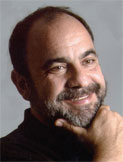 George Kousaleos, LMT is the founder and director of the Core Institute, a school of massage therapy and structural bodywork in Tallahassee, FL. He is a graduate of Harvard University, and has been a leader in the massage therapy field over his 30-year career. He helped bring sports massage to the 2000 and 2004 Summer Olympic Games, and is a past president of the Massage Therapy Foundation. His website is www.coreinstitute.com.
Sports Massage at the 2004 Athens Olympiad
George offers a first-person account of his experiences and observations as part of the five-person planning team that provided Sports Massage for athletes from around the world at the Athens Olympiad. For George, it was the achievement of a lifetime dream of "bring massage back to its motherland".

Where We Are Going – One Vision
In this article, George presents a broad and exciting view of the potential future for the field of massage therapy. This was the keynote presentation given to the 2004 meeting of the AMTA Council of Schools.
---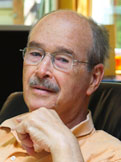 Ron Kurtz, PhD (1934-2011) was the founder of the Hakomi Method of Mindfulness-Based Assisted Self-Study, and a pioneer in the field of body-centered psychotherapy. He led trainings and workshops around the world over a period of four decades. Ron was a master therapist, gifted teacher and theorist, and author of Body-Centered Psychotherapy: The Hakomi Method, and coauthor of The Body Reveals and Grace Unfolding. In 2008, he was given the Lifetime Achievement Award by the US Association for Body Psychotherapy. Access to Ron's writings and training videos may be found at Hakomi.com.
Bodily Expression and Experience in Body Psychotherapy
For profound change to occur, who we habitually and unconsciously believe we are needs to shift. Change has to happen in the unconscious structures which hold these core beliefs. As therapists, we need to understand our clients at that level. Ron discusses how these structures are held and organized within the body, and how this experience can be readily accessed.

Beginnings of the Hakomi Method: Eastern philosophy, psychotherapeutic technique, and systems theory
Ron offers a fascinating historical perspective on the development of Hakomi Therapy, detailing the transition from the more forceful methods of early Reichian and Bioenergetic therapies to a more gentle, mindful approach. He also discusses the focus on present-centered awareness, helping the client to discover the "missing experience", and the importance of ongoing self-development for the therapist.

Loving Presence
In this article, Ron defines Loving Presence as both an innate state of being, and an optimal attitude for the therapist to bring forth in the healing relationship. Loving Presence is grounded in the simple act of finding pleasure in being with another person in a spirit of curiosity and interest.
---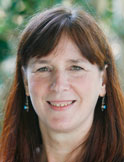 Claire Marie Miller, LMBT is a popular presenter of continuing education seminars in the areas of reflexology and massage for pregnancy. She has developed extensive training manuals and videos for these approaches known as Integrative Reflexology® and Nurturing the Mother®. With 30+ years of experience in the field, Claire continues to evolve her work. She lives in Chapel Hill, NC and her website is www.clairemariemiller.com.
Reflexology: Integrating the Four Theories
Claire provides an overview of the four theories that make up her system of Integrative Reflexology: Structure; Meridians; Zones; and Proprioceptors. She has woven these separate theories of reflexology together to give practitioners an expanded and holistic model for assessment and treatment.
---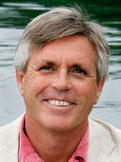 Thomas Myers is a Rolfer® and the author of Anatomy Trains: The Myofascial Meridians book and video series. Tom studied directly with Dr Ida Rolf, Moshe Feldenkrais, and Buckminster Fuller, and has practiced integrative bodywork in a variety of cultural and clinical settings for more than 30 years. He also developed a next-generation approach to structural integration work, called Kinesis Myofascial Integration. Tom lives, writes and sails on the coast of Maine, and teaches internationally; his website is: www.anatomytrains.net.
Anatomy Trains: Early Dissection Evidence
This article provides a fascinating look at the phenomenon of myofascial continuity. It's based on three dissection studies that reveal the exact lines of tissue that serve as the basis for the Anatomy Trains system of assessment and treatment.

Kinese: The Language of Movement
The potency of movement in creating healthy development is the focus of this article. Tom presents a model that can apply from infancy, through childhood and into adulthood – that brings communication through kinesthetic awareness to the forefront.

The Star of Depth
Tom offers the five key aspects that will allow a practitioner to work deelpy and effectively in the body to facilitate long-lasting change. At the center of this 5-pointed "Star of Depth" is Resonance – the state of being in contact with your own, and the client's internal rhythms.

KQ = Kinesthetic Quotient
We are all familiar with IQ – the intelligence of our brains, and we're getting more familiar with EQ – being emotionally intelligent. But there is a third "body-wide"intelligence, KQ, which is not even mapped yet – the intelligence within our bodies. This far-ranging article examines the current state of KQ in our culture, and its implications.
---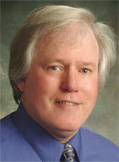 James Oschman, PhD has a doctorate in biological sciences and is regarded as one of the world's preeminent researchers and authors in the field of Energy Medicine. His Living Matrix Concept is based on a new understanding of the nature of cells and tissues in the human body. He is author of Energy Medicine: The Scientific Basis, and Energy Medicine in Therapeutics and Human Performance. Jim lives in New Hampshire, and lectures around the world. His website is www.energyresearch.us.
The Living Matrix Concept
In this fascinating article, Dr. Oschman provides a historical and biological perspective on the development of the Living Matrix Concept. He describes a continuous network from the cytoskeleton within each cell, to the extracellular fluid matrix, to the myofascia itself as a body-wide system of communication and support that is vital to all functions. This system has a remarkable property for the storage, transmission and processing of information that governs homeostasis and determines our level of health and well-being.
---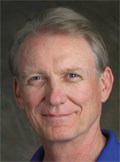 Michael Shea, PhD holds a doctorate in somatic psychology and is a leading educator and author in the fields of craniosacral therapy and somatic psychology. He presents seminars throughout the U.S., Canada and Europe, and integrates the latest research in embryology and attachment theory with the practice of manual therapies. He is author of Biodynamic Craniosacral Therapy, Volumes 1 and 2, and Somatic Psychology. Michael lives in South Florida and his website is www.michaelsheateaching.com.
What Does "Biodynamic" Mean? – Implications for Manual Therapists
The term "biodynamic" has been used in a number of scientific and therapeutic disciplines over the past century, and is essentially synonomous with term "wholeness". From the perspective of Craniosacral Therapy, Michael describes the phenomenona of wholeness as a state that is generated by subtle and balanced movement within the total fluid medium of the body. These rhythmic movements begin in the embryo, and continue throughout our lives.

The Characteristics of Interpersonal Nervous Systems
Along with the well-described Central Nervous System and Autonomic Nervous System, researchers and clinicians are recognizing a third branch which is being called the Interpersonal Nervous System. This system regulates how we form and experience relationships with others, and includes functions such as empathy and compassion.

Attributes of Biodynamic Process
Biodynamic Craniosacral Therapy is a deep and gentle approach that quiets the mind, settles the nervous system, and unburdens the heart. This short piece describes the six fundamental characteristics or skills that are the hallmarks of this therapy.
---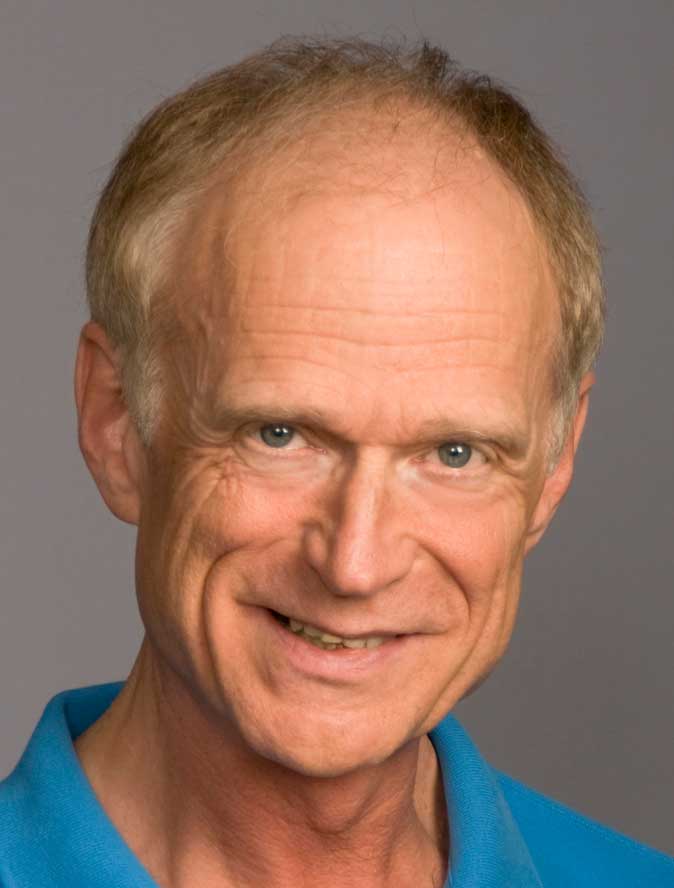 Ralph Stephens, LMT is well-known throughout the massage therapy community for his insightful and practical books, training videos and seminars. He was the first to adapt anatomically specific massage and stretching techniques to the seated position, and is currently specializing in Medical Massage and Seated Therapeutic Massage. Ralph is the recipient of AMTA's Meritorious Service Award; he lives in Cedar Rapids, IA and his website is www.ralphstephens.com.
Medical Massage and More
In this article, Ralph explains his perspective of "medical massage" as an advanced discipline of massage therapy that is more of an orientation than a particular set of techniques. Separate from general relaxation work, it is anatomically precise and client-specific. He advocates an integrative manual-therapy approach to reducing the client's soft-tissue related complaints.

Painful Awareness: Physical Forms and Types of the Pain Experience
While pain is a subjective phenomenon, there are four primary types of pain that can be identified. This article provides a description of these causative factors, and discusses how they may be reduced or exascerbated by manual therapy.
---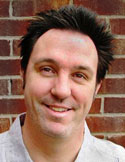 Eric Stephenson, LMT is the Director of Education for imassage, Inc., and is a graduate of and former faculty member of the Body Therapy Institute. Based in Lexington, KY, Eric provides continuing education focused on career longevity for massage schools, spas and professional organizations nationwide. His website is www.imassageinc.com.
The Art of Balanced Presence
Eric shares an innovative approach to building communication skills to enhance therapeutic outcomes and increase client satisfaction. This article focuses on the importance of bringing present-centered awareness to the forefront of the client/therapist relationship.

The Five Pillars of Self-Care
In this article, Eric presents five essential actions that will enable you to build your resources, maintain your life energies, and increase the success of your professional practice.
---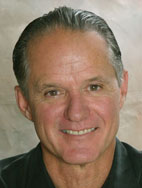 Richard Strozzi-Heckler, PhD is an internationally known authority and consultant on Leadership and Mastery, and is President of Strozzi Institute in Petaluma, CA.. He has spent more than three decades researching, developing, and teaching the practical application of Somatics. He has a doctorate in Psychology and holds a sixth-degree black belt in Aikido. He is the author of a number of acclaimed books including The Anatomy of Change; In Search of the Warrior Spirit; and The Leadership Dojo. His website is www.strozziinstitute.com.
The Power of Paying Attention
Our capacities to pay attention and be aware are two foundational principles for learning and leadership. The practice of these skills allows us to become an observer of the embodied conditioned tendencies that prevent us from being self-generating, self-educating, and self-healing. In this article, Richard presents the three primary domains of Sensations; Emotions and Moods; and Thoughts that serve as the focal points for the practice of paying attention.

The Body We Are
In this article, Richard shares some of the formative experiences in his life that have shaped his teaching and practice. He makes the distinction between information and embodied knowledge, and the importance of somatic awareness and the specific use of language in taking effective action in one's life.

Descartes and Rationalism
The 17th century French philosopher Rene Descarte made famous the split between body and mind, and emphasized the functions of logic and rationality over sensation and emotion. Richard examines the historic origins of the Rationalistic/Scientific tradition in this article, contrasts them with the emerging art and science of Somatics, and poses key questions about how we organize ourselves muscularly, emotionally, socially, and spiritually in realizing our destiny as human beings.