Advanced Myofascial Therapy Certification Program

A Graduate Training with John McKelvey, MS, LMBT
Senior BTI Faculty Member | Certified Practitioner, Kinesis Myofascial Integration
Training begins December 1, 2015 | REGISTER NOW!

This 135-hour graduate-level program from the Body Therapy Institute features leading-edge bodywork methods and theory that will allow you to bring your clients to greater levels of structural balance and body-mind integration.
This learning opportunity is for licensed practitioners in massage and bodywork therapy, and other licensed health care providers who have had foundational training in manual therapy.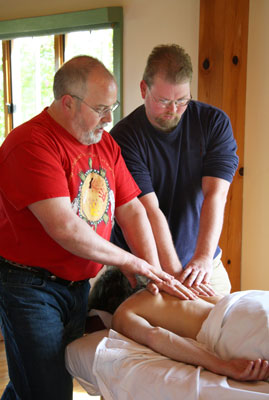 The soft tissue work presented in this training is based on techniques developed at BTI over a 30-year period. These highly-refined methods are presented along with the pioneering theory of Thomas Myers, as described in his book, Anatomy Trains: Myofascial Meridians for Manual and Movement Therapists.
This dynamic combination provides new ways to image the body in its patterns of structural organization, and to develop strategies that can address chronic or persistent musculoskeletal problems.
Our approach gains a more comprehensive framework as we explore the Core Somatic Functions of Ground, Center, Breath and Contact. These key psychophysical markers will give both you and your clients a broader field of awareness for the process of hands-on healing.
The program also includes an emphasis on Optimal Body Mechanics, which will allow you to deliver deeper work with a minimum amount of effort.
You will also learn essentials of Functional Assessment and other observation skills. These will assist you in gathering the information you need to design and deliver highly effective and life-enhancing therapeutic sessions for your clients.
Program Design: The 135-hour program is delivered in three convenient 5-day sessions. It consists of 100 hours of in-class education, and 35 hours of out-of-class assignments – including documented practice sessions and a case study report. This work will give you the opportunity to put the theory and methods into practice, and to get personal feedback from faculty in this process. 100 hours of CE credit will be awarded upon completion of the in-class sessions.
Certification: BTI will award certification in Advanced Myofascial Therapy to students upon satisfactory completion of all course requirements and payment of fees.
Click here to download the REGISTRATION FORM for this program
Educational Objectives
During the program, you will:
Learn to deliver accurate, effective techniques to muscles and connective tissue with minimal effort
Acquire a working knowledge and understanding of the Anatomy Trains Myofascial Meridians as a tool for assessment and treatment of chronic musculoskeletal issues
Develop and practice detailed observation skills for assessment of the structural alignment of the body, chronic bands of myofascial holding, and the Core Somatic Functions of Ground, Breath, Center and Contact
Improve the use of your own physical and energetic resources through optimal body mechanics and refinement of your somatic awareness
Explore and understand the structure, function and treatment of the pelvic and shoulder girdles
Develop integrative client-centered treatment plans and learn to go beyond working "on the body" – to a new paradigm of working "with and through the body"
Recognize and practice the importance of the educative component in working with clients, as a compliment to direct soft-tissue manipulation
Experience and utilize somatic practices that will enhance your own self-care and expand your clients' experience of the therapeutic process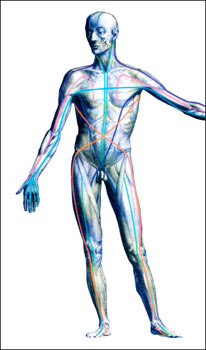 Training Schedule:
Session 1: December 1-5, 2015 (Tuesday-Saturday)
Session 2: January 4-8, 2016 (Monday-Friday)
Session 3: February 1-5, 2016 (Monday-Friday)
Each session consists of 33.5 classroom hours: Days 1, 2, 4 & 5, 9:00am-5:30pm ; Day 3, 9:00am-12:30pm
Registration and Cost: Enrollment is limited, and is on a first-come, first-served basis. Those interested shall download and submit the REGISTRATION FORM.
Tuition is $2450 (or $2200 for BTI graduates). A $100 non-refundable deposit is required with the submission of your Registration Form. The balance may be paid in full by November 16, 2015, or may be paid in either 3 or 12 monthly installments. Registration will be confirmed upon the return of a signed student enrollment agreement.
There are two required textbooks for the program, which students may purchase on their own or through BTI:
Anatomy Trains: Myofascial Meridians for Manual and Movement Therapists (3rd Ed.) by Thomas Myers
The Anatomy of Change: A Way to Move Through Life's Transitions (2nd Ed.) by Richard Strozzi Heckler
Payment Plan Options (all monthly payments include a $10 service charge per installment):
$2350 tuition balance:
3 payments of $793.34 beginning Dec. 1, 2015 and ending Feb. 1, 2016 (or)
12 payments of $205.84 beginning Dec. 1, 2015 and ending Nov. 1, 2016
$2100 tuition balance (for BTI Graduates):
3 payments of $710.00 beginning Dec. 1, 2015 and ending Feb. 1, 2016 (or)
12 payments of $185.00 beginning Dec. 1, 2015 and ending Nov. 1, 2016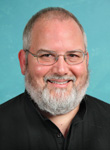 John McKelvey is Senior Lead Instructor for the Massage Therapy Diploma Program at the Body Therapy Institute. He has a master's degree in geology from the University of North Carolina and bachelor's degree in natural resources from the University of the South (Tennessee). He is a BTI graduate, a NC Licensed Massage & Bodywork Therapist (#1592), a graduate of The Spirit of Learning® Teacher Certification Program, and a certified practitioner of Kinesis Myofascial Integration. He has a former career as a consulting geologist and has a private practice in Chapel Hill, NC.
John will be assisted by other BTI Faculty throughout the program.