Bamboo-fusion®
with Ivy Jo Staton, LMBT
October 30-31, 2014 | Thursday-Friday, 9:00am-5:00pm | 14 CE contact hours | $295
Bamboo-fusion® is a luxurious and versatile new modality created by Nathalie Cecilia. This technique promotes a deep sense of relaxation and well-being for the client while allowing the therapist to provide a longer full-body or regional massage without the risk of fatigue and repetitive use injuries.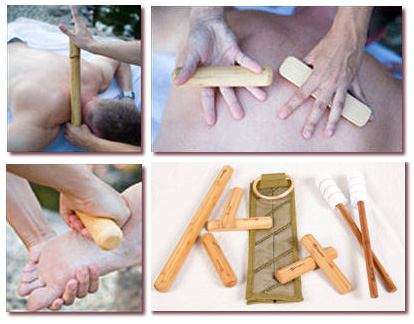 The heated bamboo sticks glide easily across the skin, reducing tension and encouraging the body and mind to feel regenerated and revitalized. This wonderful technique can be utilized during a table session and/or with chair massage. You must experience the warmth and relaxation of this technique to appreciate the advantages of it. Read more information at Nathalie Cecilia's website at www.bamboo-fusion.com.
In this workshop, you'll learn:
Origin of, benefits of, and contraindications of Bamboo Massage
Care of the Bamboo tool set
Application of Bamboo~fusion technique
Proper body mechanics of this deep tissue modality
Marketing for Bamboo~fusion
NOTES:
Participants will be able to use bamboo tool sets provided by the presenter. These sets will be available for purchase at the workshop.
For NC LMBT's who are renewing their licenses at the end of 2014, your renewal application must be postmarked by October 31. BTI will provide a postmarked envelope for you to use with the October 31 completion date of this workshop, so you will be able to renew on time.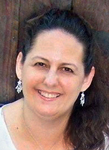 Ivy Jo Staton trained with Nathalie Cecilia, the founder of Bamboo-fusion® and the "original" source of Bamboo massage in the United States. As the Authorized Instructor for Bamboo-fusion® in the Eastern U.S., Ivy Jo travels extensively sharing this incredible technique with therapists who work in a wide range of settings. She offers a fun, informative class that is well-structured and allows the students to immediately integrate this technique into their practice.
She is a BTI graduate, a NC Licensed Massage & Bodywork Therapist (#3870), and she owns and directs Fuzion Professional Massage Therapy in Durham, NC.
REGISTER for a Workshop  |  Browse Workshops by MONTH  |  Browse Workshops by CATEGORY  |  CE Home