Therapeutic Applications for Castor Oil in Massage
with Claire Marie Miller, LMBT
April 9 | Sunday, 9:30am-5:30pm | 7 CE contact hours | $170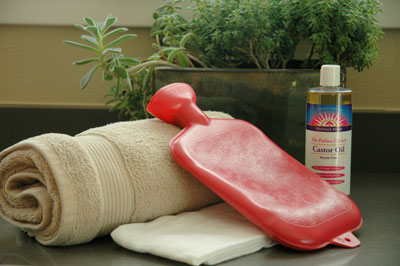 If you have taken a class with Claire then you know she is a castor oil "guru". She has used this AMAZING OIL THAT HEALS since 1978. Claire's training includes a workshop on the energetic properties of castor oil with Edgar Cayce's son Hugh Lynn Cayce in 1983.
In this class, you will learn that there are a multitude of applications for both the client to be added into your session and for your own self-care. The famous castor oil packs are simple and easy to add to your therapeutic massage treatments. Abdominal massage, scar tissue massage, facial, scalp, and skin care with castor oil and castor oil combined with other oils will be taught. Benefits and cautions with castor oil are included in this powerful one-day training.
Bring a cloth (cotton flannel or unbleached wool) and a hot water bottle to class for the castor oil packs. Cloths will also be available for purchase. Hot water bottles are not for sale in class.
Claire Marie Miller is a therapist and educator with three decades of experience in the field, and is a 2010 inductee into the Massage Therapy Hall of Fame. She is an honors graduate of the Boulder School of Massage Therapy and is a NC Licensed Massage & Bodywork Therapist (#580). She has served on the faculty of several massage schools, and now specializes in the teaching and practice of reflexology, massage for pregnancy and Hatha Yoga. Claire presents seminars throughout the United States. She lives and has a private practice in Chapel Hill, NC.
For additional information, visit her website at: www.clairemariemiller.com.
REGISTER for a Workshop  |  Browse Workshops by MONTH  |  Browse Workshops by CATEGORY  |  CE Home