Clinical Massage Strategies – a new three-part series
with Sarah DeBerardinis, LMBT & Beverly Johnson, LMBT
ooo
PLEASE NOTE REVISED DATES:
Functional Assessment & Treatment of the Pelvic Girdle

| July 22-23, 2017
Functional Assessment & Treatment of the Shoulder Girdle

| September 9-10, 2017
Functional Assessment & Treatment of the Thoracolumbar Spine

| October 7-8, 2017
Each workshop is Saturday-Sunday, 9:30am-5:30pm | 14 CE contact hours
$335 each, or $855 for all three (a $150 savings)
My hip is bothering me … It hurts when I move my arm this way … I can't seem to get this backache to go away …
How often do your clients present with pain, discomfort or limitations in movement that leave you wondering where to begin treatment?
Functional assessment allows a practitioner to make sound decisions about how, or if, a client should be treated. It is a process of gathering information, providing more data to use in clinical thinking and problem solving that results in quicker, more effective ways to help your clients. Detailed functional assessment is a critical tool in understanding a client's pain and discomfort, identifying contraindicated conditions, and determining whether massage is appropriate.
Utilizing a combination of visual, tactile and movement methods, functional assessment distinguishes the types of tissues or structures that may be involved, assisting the therapist in designing more focused, specific treatments. It also provides a baseline and way to measure progress through the course of treatment.
Improve your clinical skills by developing competence in testing and treating musculoskeletal dysfunction of the hip, shoulder girdle and spine. In these workshops, you will learn a systematic approach that will help you develop the most effective treatment plans.
We will cover the anatomy and kinesiology for each region, basic range of motion and Manual Resistive Testing, anatomically specific massage techniques, and clinical reasoning skills. This material provides a useful introduction to clinical massage strategies and deepens proficiency for therapists of all skill levels. It will enable you to help your clients with a wide range of musculoskeletal problems, and to work more efficiently to achieve greater results.
You may register for these workshops individually, or together as a package for a savings.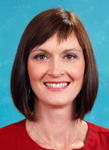 Sarah DeBerardinis was a Lead Instructor at the Body Therapy Institute for Massage Therapy I and II, Anatomy, Physiology, Kinesiology & Pathology, and Hydrotherapy & Spa Modalities. She has a bachelor's degree in recreation administration from the University of North Carolina at Chapel Hill, is a BTI graduate, NC LMBT (#2115) and ABMP member; private practice in Chapel Hill, NC.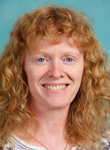 Beverly Johnson is a NC Licensed Massage & Bodywork Therapist (#928) with a private practive in Pittsboro, NC. She was a Lead Instructor at the Body Therapy Institute for the Massage Therapy I and II courses as well as Professional Ethics & Laws. She is a BTI graduate, ABMP member, attended the University of North Carolina at Chapel Hill, certified in Reiki, level II, and has completed leadership training with Strozzi Institute.
REGISTER for a Workshop  |  Browse Workshops by MONTH  |  Browse Workshops by CATEGORY  |  CE Home