An Introduction to the Hakomi Method:
Mindfulness, Loving Presence and Embodiment
with Julia Corley, LMBT
August 5-6, 2017 | Saturday-Sunday, 9:30am-4:30pm | 12 CE contact hours | $255
This workshop is for body workers, counselors, psychotherapists, marriage and family therapists, social workers, clergy, physicians, spiritual leaders, healers and other helping professionals. It will introduce you to the basic principles and skills of the Hakomi Method as presented by Hakomi Institute. The method is an elegant and highly effective form of body centered therapy designed to support self-discovery through experiments done in mindfulness. The goal is the discovery and transformation of unconscious motivations, beliefs, and outdated frames of reference that are causing unnecessary suffering.
Hakomi is based in the creation of a safe, non-judgmental atmosphere, where therapists extend a loving and curious attitude to help the clients study themselves by guiding attention to their whole being, not just their thoughts. The warmth, presence, flexibility, and intelligence of the therapist create the foundation for this life-changing work.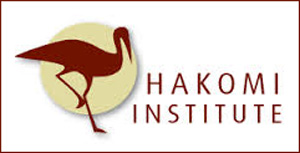 As a body centered approach, Hakomi can serve as an excellent companion to massage therapy and bodywork. Since mind and body are interconnected and interdependent, there is lots of attention to what's happening in the body in the present moment, along with thoughts, feelings and memories. You will learn basic skills that have immediate personal and professional application.
This workshop will allow you to:
Assess how the Hakomi Method will be a useful tool, both personally and professionally
Demonstrate an ability to turn awareness inward for self-study
Describe how mindfulness may be used to access implicit memories
Experience, witness and work with the Hakomi principles and basic skills
Learn how the body can reveal information about unconscious processes
Discover how mindfulness and little experiments can be used to study and transform limiting beliefs
The process is guided by five principles: Mindfulness, Non-Violence, Mind-Body Holism, Unity and Organicity.
In this two-day introduction to Hakomi, you'll explore the meaning and practical application of these principles – as they apply to both the client's and therapist's experience. In working with clients, you'll learn to observe key markers that give windows to the unconscious, including words, facial expressions, gestures, posture, skin color and breath. You'll also learn how to guide a client into mindfulness, and see how to use "little experiments" in mindfulness to gently bring forth the hidden beliefs that create habitual tension patterns.
This course meets the ethics education requirement for license renewals with the NC Board of Massage & Bodywork Therapy, as well as recertification with NCBTMB.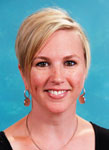 Julia Corley is a Certified Hakomi Therapist and Teacher through Hakomi Institute. She is a NC Licensed Massage & Bodywork Therapist (#2123), has a bachelor's degree in psychology from UNC-Chapel Hill, and is a former BTI faculty member, teaching Somatic Psychology and Therapeutic Communication. She is a facilitator for Right Use of Power, ethics training created by Hakomi Trainer Cedar Barstow, and an assistant facilitator for Passion and Presence®, couples retreats on mindful sexuality created by Hakomi Trainer Maci Daye.
Her private practice in Durham, NC specializes in Hakomi Therapy and Somatic Experiencing. Her aim is to help clients increase embodied awareness, release the effects of trauma, and restore a sense of goodness, aliveness and self-agency. Learn more about Julia's work on her website at www.juliacorley.com.
REGISTER for a Workshop  |  Browse Workshops by MONTH  |  Browse Workshops by CATEGORY  |  CE Home