How to Thrive in a High-Volume Massage Setting
Working in a massage franchise, day spa or destination resort
with Theresa Brown, LMBT and Matt Steere, LMBT
Tuesday, February 10 | 9:30am-4:30pm | 6 CE contact hours | FREE
This workshop is *FREE* to North Carolina Licensed Massage & Bodywork Therapists!
To sign up, use the online Workshop Registration Form

You'll need to enter a debit or credit card number for the form to process, but your card will NOT be charged.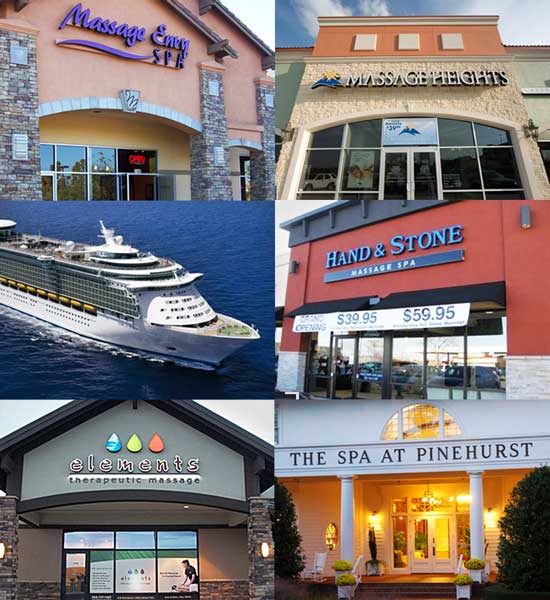 The utilization of massage therapy by the American public has been greatly expanded by the growth of massage franchises and day spas over the past decade. Destination resorts and cruise ships are also highly popular venues for massage. More people are aware of the benefits of massage therapy, and are integrating it into their own health and wellness plans. As a result, employment opportunities are continuing to increase in our field, and national massage franchises are the largest employer of licensed massage therapists in the U.S.
This workshop will give you an insider's perspective on what it is like to work in a high-volume massage therapy setting – where the emphasis is on getting the most clients/guests through each facility in a given timespan, while maximizing customer satisfaction and repeat business. We'll examine the upsides and downsides of these environments, so you'll be better prepared to seek employment, or to get more out of your existing job. This knowledge can make the difference between having a fulfilling and gratifying career, and slogging through sessions just to earn a paycheck.
Discover what kind of work habits help a massage therapist be successful in a high-volume environment. Sharpen your internal marketing skills to highlight your unique traits and abilities in order gain loyal, repeat clients. Strengthen your professional communication during difficult conversations that arise when working in a group massage therapy practice. Practice time management strategies which will allow you to gather necessary client information during intake and hone your assessment of the client's needs. This will allow you to craft an individual treatment plan that can be easily executed within the strict time frame required by the business.
We'll also look closely at the massage franchise experience. What makes working in a franchise setting different from other massage environments? We'll discuss how to maximize your success while working in the larger massage therapy franchise environment. Become familiar with the client membership model, the franchise business structure and the typical management style present in the franchise culture. Become informed about the average wages and benefits offered by the major chains, as well as the consumer trends that demonstrate the financial viability of franchise employment.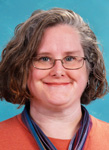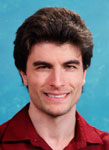 Theresa Brown is a Body Therapy Institute graduate and faculty member. She is a NC Licensed Massage & Bodywork Therapist (#9681) and has a bachelor's degree in English and theatre from Fontbonne University (St. Louis) She was lead therapist for the Massage Envy franchise location in Chapel Hill, NC, and currently has a private massage therapy practice in Durham, NC.
Matt Steere is a BTI graduate and faculty member. He is a NC Licensed Massage & Bodywork Therapist (#9346) and has a bachelor's degree in psychology from Guilford College (North Carolina). Matt previously worked at the Chapel Hill location of Massage Envy, and has his own private practice in Chapel Hill.
Browse Workshops by MONTH  |  Browse Workshops by CATEGORY  |  CE Home