Workshops on Lymph Massage with Juul Bruin
ooo
Lymph Massage: Protocol for Detoxification and Minor Pathologies
with Juul Bruin, MA, RN, LMBT
April 27-29, 2017 | Thursday-Saturday, 9:30-5:30pm | 21 CE contact hours | $450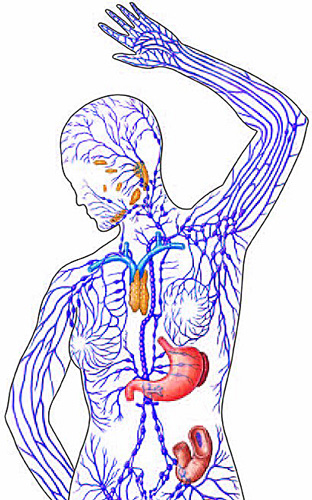 ooo
In this course you will learn to better understand The Lymph System and its relationship to detoxification and chronic conditions.
Learn Full Body Manual Lymph Drainage during these three days to incorporate with ease into your practice. We will discuss why people develop chronic conditions because of toxicity in the lymphatic system. You will learn how to help clients with lymph-related issues, including: migraines, chronic fatigue, fibromyalgia, wound healing, and so much more.
Lymph massage is a gentle technique that is easy on the practitioner's body – yet has very powerful healing ability to decongest tissues, free stagnation and restore health.
Understanding Lymphedema:
Working with the lymphatic system after cancer treatment
July 27-29 | Thursday-Saturday, 9:30-5:30pm | 21 CE contact hours | $450
ooo
This is a continuation of Lymph Massage for Minor Pathologies, although it is open to all practitioners whether you have taken the first class or not. In this class, you will learn what happens when pathways of the lymphatic system have been interrupted and how lymphedema develops.
You will learn how to distinguish primary lymphedema from secondary lymphedema. We will discuss how to work with a compromised system after breast, ovarian, prostate and other cancers and how to navigate different pathways to relieve patients of edematous tissues. For massage therapists, this will deepen your knowledge of how to work with cancer or lymphedema patients with a compromised lymphatic system. You will leave this class with a comprehensive understanding of how to work with the pathways of the lymph system.
The class will also provide an introduction to the use of bandages and compression wear for clients.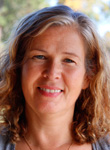 Juul Bruin has a unique blend of experience in the healthcare field, spanning four decades. A native of the Netherlands, she began her career as a psychiatric and hospice nurse. Upon relocating to the United States, Juul attended the Body Therapy Institute, and became a NC Licensed Massage Bodywork Therapist (#630). She later trained at the renowned Dr. Vodder School in Austria, becoming a LANA Certified Lymphedema Therapist in 2001. Juul is credentialed in the First Line Therapy modality of wellness and recovery, and has a Masters degree in Holistic Health. She currently teaches massage therapy in Wilmington, NC, and presents continuing education seminars across the US. She looks forward to sharing her 35-year journey in health promotion, and is excited to help her fellow massage therapists guide others to a healthier, happier lifestyle. You can visit Juul's website at www.holisticmassageeducation.com.
REGISTER for a Workshop  |  Browse Workshops by MONTH  |  Browse Workshops by CATEGORY  |  CE Home