Mind-Body Massage
Exploring Psychophysical Assessment & Treatment

with Rick Rosen, MA, LMBT
July 7-8, 2017 | Friday-Saturday, 9:30am-5:30pm | 14 CE contact hours | $295
This workshop offers an integrative approach to hands-on therapy that actively engages the mind-body connection. We'll be exploring psychophysical theory and assessment methods developed by somatic therapy pioneers Wilhelm Reich, Ron Kurtz and Richard Strozzi Heckler.
As massage and bodywork therapists, our starting point is the physical body. The unique ways in which we have responded to the challenges, traumas and successes throughout our cumulative history are "encoded" in the body as shapes and patterns. Our thoughts, feelings and life experiences are stored in the soft tissues – in the form of myofascial tension and energetic holding, qualities of sensation, and the characteristic ways we move and interact with the world around us. These can be referred to as our conditioned tendencies.

Although these patterns reside at the level of the unconscious, they may be readily accessed, brought to conscious awareness and transformed through working with the Core Somatic Functions.
These include the breath cycle, relationship to center, connection to ground, and the way in which we contact our world. Individually and collectively, these primary functions regulate both physiology and psychology, and powerfully influence our state of well-being.
From the Core Somatic Functions, we will progress to the seven segmental bands of myofascial holding in the torso, neck and head – which connect with specific life themes and emotional expression. You'll learn specific hands-on strategies to open and release these chronic restrictions. When holding patterns are brought to mindful awareness, clients gain new opportunities to move, feel and relate to themselves (and others) in more balanced ways.
During the workshop, you'll practice assessment skills and hands-on techniques that facilitate safe and effective change. We'll also discuss practical methods of supporting clients during a session when emotional material shows up. Through this approach, therapists can literally touch and influence consciousness when the body is contacted in an inclusive and precise way.
This course meets the ethics education requirement for license renewals with the NC Board of Massage & Bodywork Therapy, as well as recertification with NCBTMB.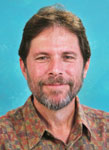 Rick Rosen is the founder and co-director of BTI, and a specialist in working with the mind-body relationship. He has a masters degree in humanistic psychology from West Georgia College, trained with Ron Kurtz in body-centered psychotherapy, and earned certifications in Hakomi Therapy and Structural Integration. Rick blended approaches from psychology, bodywork and movement therapies to create the integrative model that was taught in the Massage Therapy Diploma Program at BTI for 33 years.
He is a NC Licensed Massage and Bodywork Therapist (License #1). A pioneer in the profession, he was the founding chair of the NC Board of Massage & Bodywork Therapy, and was co-founder and first Executive Director for both the Federation of State Massage Therapy Boards, and the Alliance for Massage Therapy Education.
REGISTER for a Workshop  |  Browse Workshops by MONTH  |  Browse Workshops by CATEGORY  |  CE Home