Mindfulness Professional Training:
Cultivating Inner Stillness in a Chaotic World
with Tracey Moon, LMBT and Sharon Nash, MA
October 5-6, 2017 | Thursday-Friday, 9:00am-6:00pm | 16 CE contact hours | $335 | open to the public

The first course in our Mindfulness Professional Training series focuses on embodied awareness and experiential mindfulness.
Mindfulness promotes deeper understanding of our own human experience, increases awareness of internal body messages and helps shift unhealthy patterns to positive ones. Research has shown that a mindfulness practice can also reduce stress, physical tension and pain, and reactivity. Through strengthening our internal awareness, our personal and professional lives can flourish with more resilience, less stress and increased happiness.
This highly experiential course will enable you to integrate mindfulness practices immediately into your work as well as your personal life. Whether you are a seasoned practitioner or a beginner, all are welcome! In this course, you will:
Increase your capacity to meet difficulties, stress, chronic pain, grief and anxiety with attention, compassion and authenticity
Learn specific mindfulness-based practices that you can incorporate into your daily life and professional practice
Become more present and in-tune with your clients, co-workers, employers, friends and family by paying attention to verbal and non-verbal cues
Learn about the most current research that supports mindfulness
Increase your objectivity, flexibility, concentration and emotional and mental clarity
Identify the physiological changes of the sympathetic and parasympathetic nervous system that occur during the stress response and how breathwork and mindfulness practice can lower stress response, reactivity and pain
Incorporate effective communication strategies using mindfulness-based communication approaches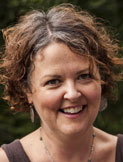 Tracey J. Moon is a graduate and former faculty member of the Body Therapy Institute and a NC Licensed Massage Therapist (#1845). She has a bachelors degree from the University of Delaware and is a graduate of The Spirit of Learning® teacher certification program. She received her professional training in Mind Body Skills through the Center for Mind Body Medicine in Washington, DC. Tracey led the massage team at Duke Integrative Medicine where she built the integrative massage program from inception. While at Duke, she was in the Mindfulness-Based Stress Reduction program (based on the work of Jon Kabat-Zinn) which has significantly informed the work she brings into the world. She is a graduate of the Clarity Breathwork Facilitator training in Costa Rica, and is doing on going training in Biodymanic Breath. Her approach both with teaching and working with clients is full of heart and inspiration. She facilitates gentle processes, utilizing the profound intelligence of the body and breath that guide one towards presence, happiness and a deeper sense of wellbeing.
Tracey currently facilitates breathwork, meditation and mindfulness workshops and retreats in the US and internationally.  She also is a trainer in the Integrative Reflexology Certification for Claire Marie Miller Seminars. For more information visit her website at:  www.cultivatinginnerstillness.com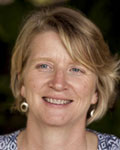 Sharon Nash has a bachelor's degree in computer engineering from Auburn University and a masters in liberal studies from Duke University. She has had many incarnations as a teacher since 1990 including as a secondary mathematics teacher in southern Africa, North Carolina, and Guatemala; as a teacher trainer and online educator in North Carolina; and as a co-facilitator of healing retreats and workshops in the US and internationally with Tracey Moon in meditation, breathwork, sound healing and reflexology. Sharon has completed trainings in Integral Education, Non-Violent Communication and Clarity Breathwork, and also reconnects to her own inner wisdom and guidance daily through her intuitive practice of sound healing.
Sharon brings a unique blend of heart wisdom and strong mind into her work. Her clear, direct facilitation style meshes seamlessly with her dynamic energy, playful exuberance, and attentive presence to create a safe and inviting space in which participants relax and reconnect to their own inner wisdom. Sharon unselfconsciously shares stories of her own spiritual journey and its challenges to remind participants that they are not alone, and that through collective inner work we can foster a powerful sense of community to support and sustain us.
REGISTER for a Workshop  |  Browse Workshops by MONTH  |  Browse Workshops by CATEGORY  |  CE Home