Neural Reset Therapy®
Upper Body Workshop: June 10-11, 2017 with Ralph Stephens, LMT and Allyson Hopkins, LMBT
Lower Body Workshop: August 26-27, 2017 with Lawrence Woods, LMT and Allyson Hopkins, LMBT

…
Both workshops are Saturday, 9:00am-6:30pm and Sunday, 9:00am-5:30pm | 16 CE contact hours | $395 each
Facilitate muscular pain relief for your clients by working directly with the nervous system
Save your hands/thumbs and dramatically improve the speed of your results
Developed by Lawrence Woods, Neural Reset Therapy® is a fun and easy approach to getting rid of muscular pain and tightness. This workshop will provide you with leading-edge methods that will facilitate all you do in your professional practice. The Upper Body class in June will include everything from the bottom of the ribcage up including mid and upper back, shoulders, upper extremities, neck, and TMJ. The Lower Body class in August will focus on the lumbar area, abdominals, ilio-psoas and entire lower extremity.
What is NRT?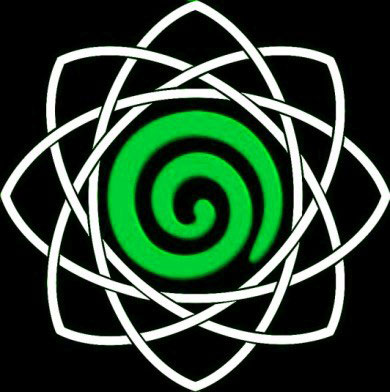 Neural Reset Therapy® (NRT) is derived from the work of two great scientists, Sherrington and Pflüger, who investigated the nervous system more than a century ago to uncover its basic operating principles.
The Law of Reciprocal Inhibition and the Law of Symmetry have mostly remained in the laboratory until now. NRT is a practical, rapid and reliable way to apply these laws of physiology with an advanced form of manual therapy.
Muscles are controlled by the nervous system. Proper application of NRT resets the nervous system to release a muscle from excessive tension. With the release, the knots, pain and tightness are gone. Joint mobility and posture are improved.
Note that NRT is not an energetic method, but is based on sound physiological and neurological principles.
How the method works:
In your body, there are specialized nerve bundles called mechanoreceptors. These receptors respond to pressure, velocity, vibration, stretch and other forces. When receptors detect a change, a signal is sent to the spinal cord and relayed to the brain.
With NRT, the therapist briefly stimulates the receptors embedded in the selected muscle by asking for a position to be held or for a movement in a particular direction. Or, the therapist taps on a muscle in such a way as to cause receptors to send a special message to the spinal cord.
That new message goes through the spinal integrating center which will reset the nervous system so that the muscle is optimized neurologically. With the reset, the muscular pain and tightness disappear within seconds.
During each NRT session, the therapist thoroughly checks each area of the client's body to locate any painful or tight places. Resets are performed for any dysfunctional muscles. The resets allow the muscles to return to a healthy state.
How NRT is different from the usual methods of massage, physical therapy or chiropractic:
No massaging of muscles or deep pressure required
Virtually no use of thumbs – very easy on the therapist's hands
Done fully clothed without lotions or creams
No face-down positions, joint adjustments or stretching
No mechanical, electrical devices used
No drugs or natural substances applied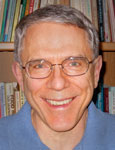 Lawrence Woods is the creator and developer of Neural Reset Therapy® from a series of insights about utilizing novel applications of two basic laws of physiology. He holds three degrees from Indiana University, including a dual degree at the bachelor's level. Besides studying how the body actually works for more than 50 years, he has also worked in chemical research in Chicago and medical research at Columbia University in NYC. For a decade, he worked as a public health dental hygienist with the severely mentally impaired. More than 20 years ago he was trained as a massage therapist at the advanced practitioner status with Sandy Fritz at Health Enrichment Center. He is a licensed massage therapist in the state of Indiana and lives in Indianapolis. He has practiced various forms of meditation since 1971, exercises daily, and is a practicing vegan for health, ethical and environmental reasons. For more information about NRT, go to www.neuralreset.net.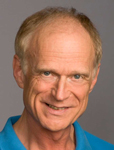 Ralph Stephens is an internationally recognized author and video producer, and has been a popular presenter at state, regional and national massage therapy meetings for three decades. He has a bachelor's degree in education from Iowa State University and graduated from New Mexico School of Natural Therapeutics as a Natural Therapeutics Specialist. He is an Iowa Licensed Massage Therapist, is past chair of the Iowa Board of Massage Therapy Examiners, received the AMTA National Meritorious Award in 1997, and is a member of the Massage Therapy Hall of Fame. Ralph is a friendly, dynamic, inspiring instructor known for his entertaining delivery style that makes learning easy and enjoyable. He lives in Cedar Rapids, IA, and is a regular columnist in Massage Today. For more information, visit his website at: www.ralphstephens.com.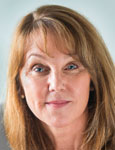 Allyson Hopkins has been practicing massage therapy since 2007 and is a NC Licensed Massage & Bodywork Therapist (#7267). She began her professional career as a health educator in the Boston area before moving to North Carolina and attending the Body Therapy Institute. Allyson graduated from The Spirit of Learning® teacher certification program in 2009, and has served as a teaching assistant with Carey Smith and the Center for Embodied Teacher Education, as well as assisting Ralph Stephens with the Medical Massage Certification Program for many years. She is a master certified Neural Reset Therapist and was among the first students of NRT, studying directly with Lawrence Woods. Allyson has a private practice in Williamsburg, VA and also sees clients at Azura Skin Care Center in Cary, NC.
REGISTER for a Workshop  |  Browse Workshops by MONTH  |  Browse Workshops by CATEGORY  |  CE Home