Nurturing the Mother® Pregnancy Massage Certification
with Claire Marie Miller, LMBT
August 7-9, 2015 | Friday-Sunday, 9:00am-6:00pm | 24 CE contact hours | $495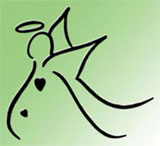 This workshop is offered for massage therapists, childbirth educators, labor assistants, midwives, labor & delivery nurses, and any birth professional who desires a deeper knowledge of fertility, birth and massage — and the wonderful experience of bringing them together. Certification in this modality is available only for massage therapists and other licensed health care providers.
Throughout the world, and across time, massage has been used to support women during the childbearing year. In keeping with this tradition, Claire Miller has developed a comprehensive and therapeutic program which integrates the mystery and power of the birth experience with sound clinical knowledge and effective methods for prenatal and perinatal massage.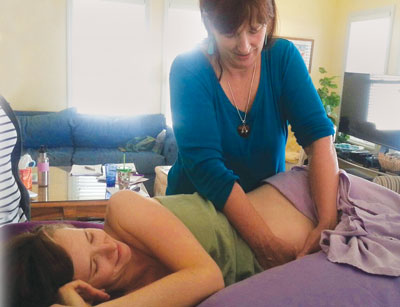 The course includes the following content areas:
Pregnancy Massage. This extensive section includes full-body massage techniques, proper positioning for the pregnant mother, specific strokes and points to relieve discomforts, as well as contraindications and cautions for massage therapy. You will have the opportunity to work with a pregnant volunteer.
Support for Labor and Delivery. You will learn massage techniques, working with a variety of positions for the birth mother, plus tools for nurturing and offering emotional support in labor.
Postpartum Massage. Massage and the realignment of the birth mother's body, support for breastfeeding, and strokes to alleviate postpartum tension will be covered.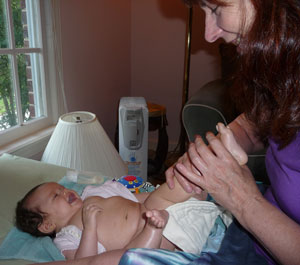 Infant Massage. You will be introduced to newborn and infant massage with massage strokes on a doll in a sample sequence which can be taught to parents who want to learn how to massage their child.
NOTE: The workshop fee includes a 108-page training manual. Birth videos will be interspersed as time allows. Students will complete their written and practical assessments in class to be certified upon completion of this course.
"Through demonstration and practice, in the sharing of our stories, and in the willingness to be present with the heart, mind and spirit of the birth, we will open to the transformational journey for all those involved with a birth." 
– Claire Marie Miller
Claire Marie Miller is a Board Certified and NC Licensed Massage Therapist (NC#580) and educator with more than three decades of experience in the field.  In 2010, she was inducted into the Massage Therapy Hall of Fame for her innovation in the field. She is an honors graduate of the Boulder School of Massage Therapy, and has studied with an impressive list of teachers, including Elizabeth Noble, Suzanne Arms, Hugh Lynn Cayce, Rosalyn Bruyere, Jeannine Parvati, Rosita Arvigo and Tom Myers. She specializes in her own methods for pregnancy massage, fertility massage, and Integrative Reflexology. Her seminars and students extend worldwide. Claire lives and has a private practice in Chapel Hill, NC. She is the mother of James — born in hospital in 1981, Jessica — born at home in 1984, who she delivered herself, and Danielle — born at home in an underwater birth in 1987. She attended and supported her daughter in the birth of Adelaide in March 2014. In all pregnancies mentioned, Claire and her daughter received extensive massage before, during and after delivery.
For additional information, visit her website at: www.clairemariemiller.com.
REGISTER for a Workshop  |  Browse Workshops by MONTH  |  Browse Workshops by CATEGORY  |  CE Home