The Power of Somatic Practices: Embodiment as Healing
with Carey Smith, MSC
October 29-30, 2016 | Saturday-Sunday, 9:30am-5:30pm | 14 CE contact hours | $295
How can we live more fully and enjoyably in our bodies?
How can we translate our own histories into a current story that produces more aliveness and openness?
How can we help our clients and students access more of their own embodied wisdom to facilitate learning, healing and growth?
We will explore this through an introduction to somatic practices.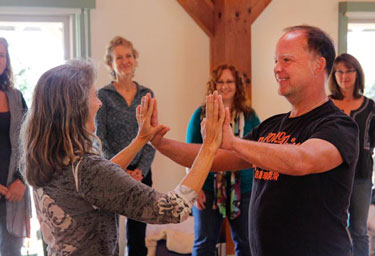 Somatics is the field of study dealing with how we experience ourselves (and the world) from the inside. Philosopher and movement therapist Thomas Hanna coined the term, and he also defined soma as the body as perceived from within. In contrast to the common objective view of the body as a purely physical entity, somatic approaches embrace the subjective world of the sensory and kinesthetic body.
With a primary focus on present-centered phenomena, we will explore the fundamental wholeness and unity of being human in a three-dimensional body that both contains and expresses our thoughts, feelings, sensations, impulses, intuitions, inspirations, ethics, values, ancestral lineages, longings, imagination and future vision.
All of this embodied experience is held within the context of a dynamic and evolutionary process called living.
Our accrued life experiences determine the literal shape and functioning of the body, in a process called embodiment. Over time and with much repetition, it is the very malleability of the body that produces the characteristic patterns and habits that are either life-negating or life-enhancing. With embodiment as our guide, we will look at how to work through the body to facilitate increased resilience, adaptability and long-lasting change.
In this highly experiential workshop, we will bring our attention, awareness and dedication to repeatable somatic practices designed to reveal and generate: 1) meaning; 2) a commitment to what matters in our life; and 3) the capacity to bring what matters into form.
This time together will increase your own sense of embodiment, and will give you skills that you can integrate into your work with others.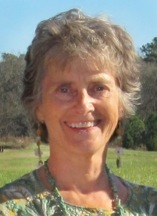 Carey Smith is Co-director of the Body Therapy Institute, and a Master Somatic Coach, certified by Strozzi Institute. She has trained with Richard Strozzi Heckler over the past decade in somatics and embodied leadership, and has created a powerful approach that brings these practices to educational and therapeutic disciplines. She works with teachers, coaches, therapists and other health care providers to help them access and utilize the wisdom of the body in healing and learning processes.
Carey is also the Director of the Center for Embodied Teacher Education, and creator of The Spirit of Learning® Teacher Certification Program. She is the recipient of AMTA's 2009 National Teacher of The Year Award, and is a 2011 inductee into the Massage Therapy Hall of Fame. Carey offers coaching to individuals as well as consulting to educational institutions.
REGISTER for a Workshop  |  Browse Workshops by MONTH  |  Browse Workshops by CATEGORY  |  CE Home