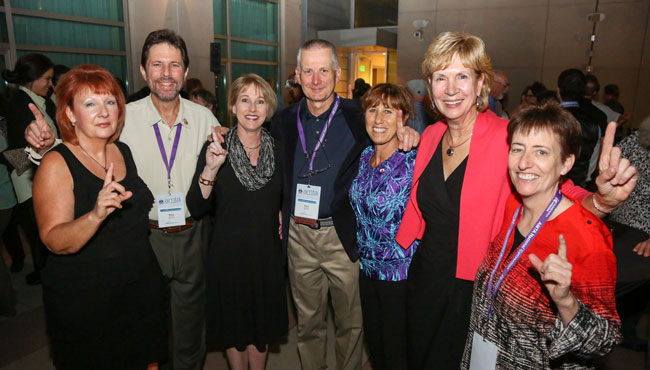 At the recent AMTA National Convention in Denver, a group of trailblazers came together who all hold Massage License #1 in their respective states.
This honor is generally given to the person who has spearheaded the effort to secure licensure in that state. This was a first gathering for this group (left to right):
Maureen Mulhall, LMT, Illinois
BTI Founder & Co-director Rick Rosen, LMBT, North Carolina
Jane Johnson, LMT, Georgia
Paul Weston, LMT, Idaho
Beverly May, CMT (who gets special credit for staying with the process for more than 20 years until California finally got state regulation)
AMTA National President Nancy Porambo, LMT, Pennsylvania
Deb Kimmet, LMT, Montana
All of these people still remain active, whether serving on their state massage board or holding other leadership positions in the field. 44 states plus the District of Columbia now have laws to regulate the practice of massage therapy. In each state, it's taken a coordinated group effort to not only get a law passed, but to support the process of forming a new state board and developing the administrative rules that spell out the regulations for the board, schools and therapists alike.