Celebrating the grads of BTI Class 64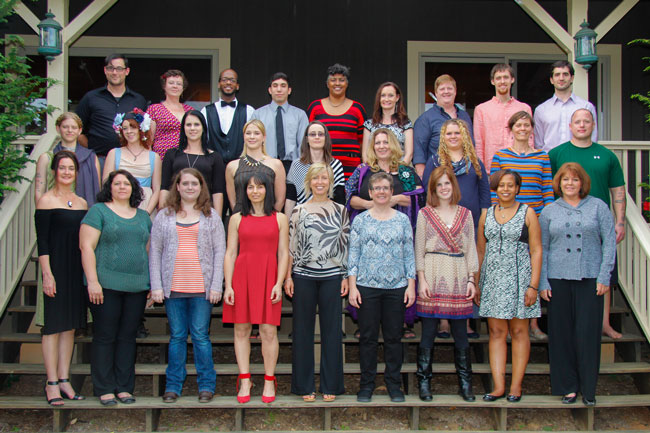 We offer our heartfelt congratulations to the students of Class 64 at the Body Therapy Institute, who began their educational journey in the Massage Therapy Diploma Program in March, and who graduated on October 29, 2014. We acknowledge their diligent work, and wish them well as they move into this new phase of their lives and careers!
Front Row: Nikki Fallon, Jennifer Fisher, Elyse Ewald, Polissena Campitelli, Debbie Garner-Transou, Angie Dix, Scarlett Pell, Cathy Murphy, Heather George.
Middle Row: Jessica Tysinger, Sara Gebhardt, Chloe Leona, Katherine Ellestad, Rachael Ballengee, Susan Linn, Brooke Griffith, Jane Stolper, Robin Montunnas.
Back Row: Liam O'Neill, Tonya Mason, Byran Walker, Eric Rodriguez, Sandra Kay Jordan, Jennifer Warren, Lori Edmonds, Andrew Wilson, Shane Hawkins.