Michael Shea: Working Heart to Heart in Craniosacral Therapy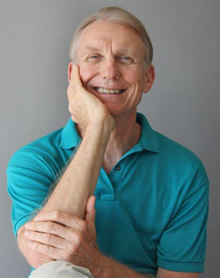 Michael J. Shea, PhD is one of the preeminent educators and authors in the fields of somatic psychology, myofascial release and craniosacral therapy. He's been presenting continuing education seminars and advanced training programs at the Body Therapy Institute over the past 25 years, and teaches throughout North America and Europe. He is author of the five volumes of Biodynamic Craniosacral Therapy (published by North Atlantic Books), which is considered the definitive reference on both theory and application of this leading-edge approach to whole-person healing.
Dr. Shea will be returning to BTI July 31-August 2 to present a new seminar entitled Craniosacral Therapy: Working Heart to Heart. This work is based on a new paradigm in craniosacral therapy called cardiopathy. "Cardio" means heart and vascular system. "Path" means to feel. Thus, a cardiopathic approach is to feel the health of the heart and vascular system in one's self and the client with Primary Respiration and stillness. Cardiopathy is about delicate palpation skills. In this class, students will learn how and when to blend all previous learning in craniosacral therapy for the most effective treatment for the client.
This course, which is designed for both new and experienced craniosacral therapists, builds the framework for the whole cardiopathic approach to craniosacral therapy. Students will learn to cultivate the perceptual-touch necessary for sensing both deep metabolism of the autonomic nervous system and cardiovascular physiology. A dynamic new palpation skill to contact the entire vascular tree will be taught.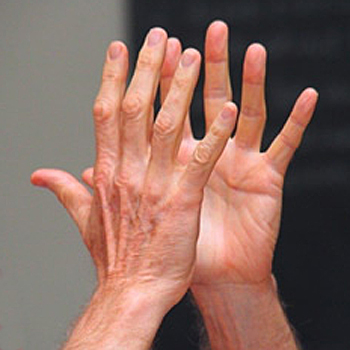 He received his master's degree in Buddhist Psychology at Naropa University, and a doctorate in Somatic Psychology at The Union Institute. Dr. Shea was certified in 1986 as one of the first Full Instructors of CranioSacral Therapy by the Upledger Institute and was an advanced Rolfer for 20 years. As a formal student of His Holiness the Dalai Lama, his teaching style is grounded in his spiritual practice of developing compassion with the use of manual therapy. For many years he has also apprenticed with a medicine man on the Navajo reservation in Arizona. From these traditions, he brings a unique cross-cultural perspective to teaching health and healing.
You can get more information about Dr. Shea's work from his website, www.michaelsheateaching.com.
For a complete workshop description and registration, go to this page on the BTI Website:
https://bti.edu/continuing-education/craniosacral-therapy